July, 2020 – Boston, MA – OnePIN recently moved its EMEA office to a new facility at the Ankara Armada Business Center in Turkey. This business center offers a prestigious business address, a professional corporate environment, and is positioned at the crossroads of the old and new city.
The Ankara Armada Business Center houses an upscale shopping mall with well-known international and local brands, and a food court. It is also in close proximity to many Universities, including their Technology and Innovation Centers, and Turkish Ministry Departments.
OnePIN's new office is a state of art facility, equipped with advanced audio-visual technologies. The space provides a modern and open office environment, including a variety of flexible workspaces enabling activity-based working. Renowned Turkish architect Beste Şahin designed the space specifically for OnePIN to promote creativity, innovative thinking, and company-wide transparency.
This new move for OnePIN is a step towards further development and innovation. During a time when many businesses are slowing down, OnePIN is surging forward and pioneering the new mobile space.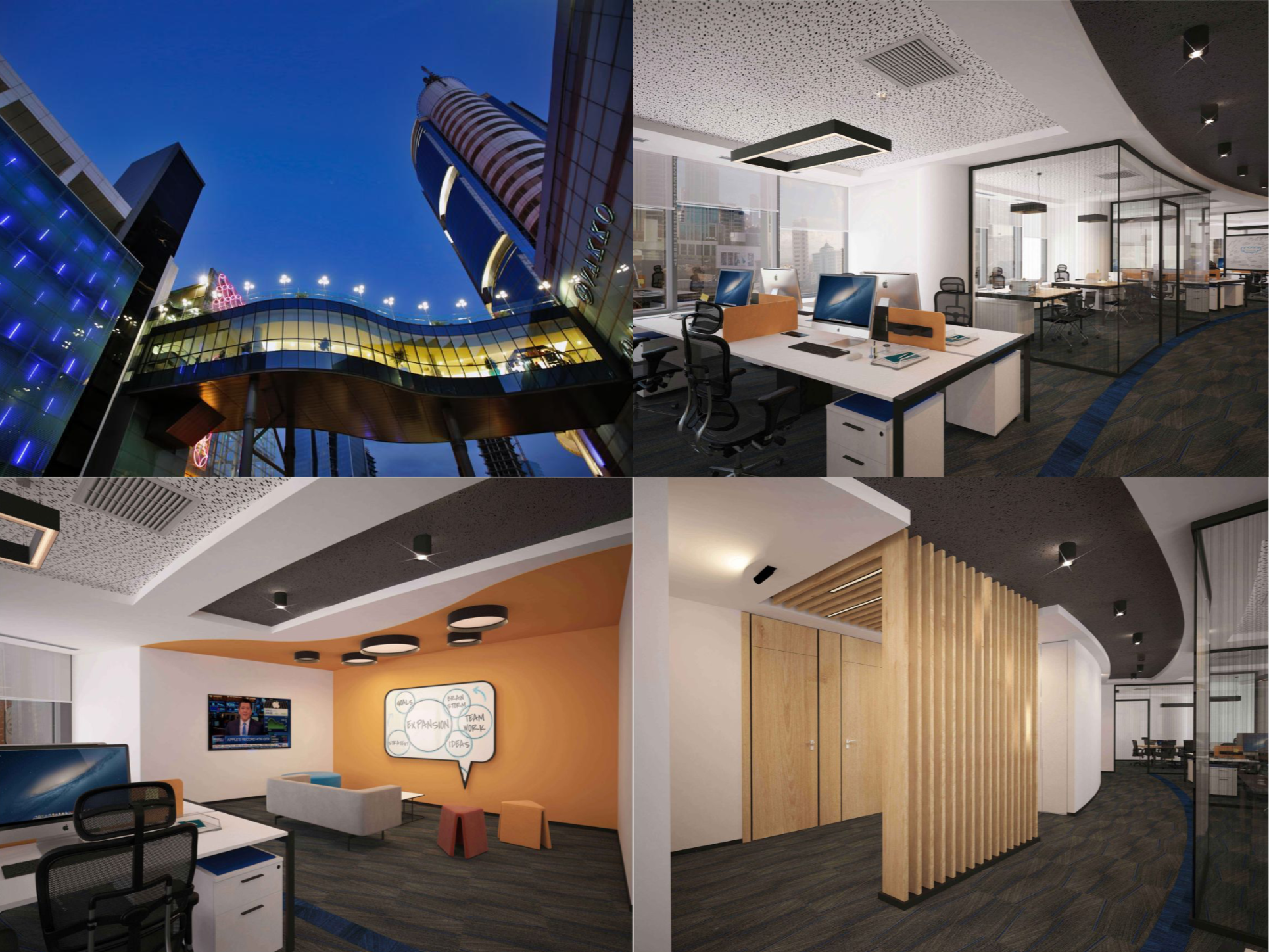 The new address for the OnePIN EMEA office is: OnePIN, Inc., Armada Is Merkezi, Beştepe Mahallesi, Dumlupınar Bulvarı No: 6, A-1 Blok Kat 10 Daire 13, Yenimahalle, Ankara 06560, Turkey.
About Beste Şahin İçmimarlık
Beste Şahin Interior Architecture Studio was founded in Ankara, Turkey in 2003 with a boutique service approach.  During the past seventeen years she has completed many successful projects in Turkey and abroad.  Her business approach focuses on customer satisfaction while her design pursues creativity, sustainability, functionality and originality.
Find out more about Beste here:  www.bestesahin.com
About OnePIN, Inc.
OnePIN, Inc., the world's leading provider of User Engagement services for Mobile Network Operators. OnePIN creates universal, interactive user engagement channels for mobile operators that drive revenue, core service retention, and advertising opportunities from user behaviors and network events. OnePIN's Cloud is an intelligent user engagement platform that uses machine learning and data integration into the Mobile Operator's Customer Value Management and Customer Relationship Management systems to offer a universal user experience tailored to the mobile subscriber's context. The intelligence of the service platform ensures that the appropriate services can be offered at the right time and place, specific to each individual mobile customer, and agnostic of the handset or if a smartphone application is installed. The Company's services are currently deployed to over 500 million mobile subscribers, across 20 countries spanning seven of the world's largest mobile operator groups. OnePIN is headquartered in Boston with offices around the globe.
Find out more about OnePIN's Digital Assistant services here: www.onepin.com.