"I am a member of the team, and I rely on the team. I defer to it and sacrifice for it, because the team, not the individual, is the ultimate champion"- Mia Hamm, one of the greatest players in the U.S. soccer history and two-time Olympic gold medalist.
Being a soccer player, Feyzi Celik realized the very essence and importance of "team spirit" at an early age. While establishing OnePIN—a digital user engagement services provider for mobile network operators (MNOs)—Celik's first focus was on building a team of peak performers that could support the mission and vision of the company. "My team asks themselves every day, 'What does it take to win?' They seek opportunities, strive to achieve excellence, and deny succumbing to pressure," says Celik, the CEO of OnePIN.
Ingraining the philosophy of "team spirit" into the way the company works, Celik has driven OnePIN toward the goal of 'connecting people to the things that matter most' and promoting its strategic vision of "all things connected everywhere." Today, OnePIN is moving the needle in the enterprise arena by offering a cloud-based services platform that facilitates customer experience management. OnePIN's services drive voice calls, SMS traffic, data usage, enable the download of new applications, boost top-ups and reduce churn, and allow MNOs, SMBs, and enterprises to leverage the mobile advertising ecosystem to the fullest.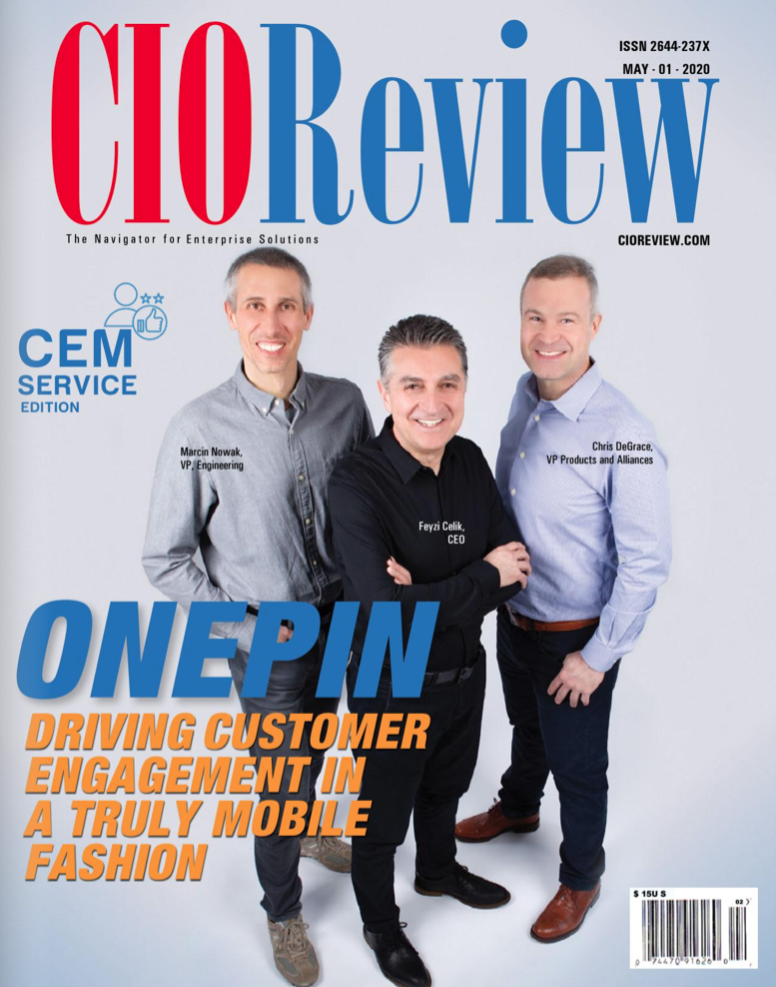 Expertise to Solve Unique Market Challenges
With nearly two decades of experience in the CEM space, OnePIN has witnessed many recurring challenges that MNOs and enterprises face in the CEM space. According to Celik, enterprises are in a constant pursuit to increase the number of customer touchpoints to popularize their products and drive sales. However, ill-timed and inapt promotional notifications, such as email or push SMS, often lead to customer frustration. Many customers don't even look at it or just block the sender permanently. This impedes a brand's overall visibility and acceptability. The challenge remains the same for MNOs while advertising their services, such as data plans or roaming plans.
In the face of these challenges, OnePIN has equipped enterprises and MNOs with a secure Digital Assistant, which addresses these quandaries while making the advertising process seamless. Unlike other channels, OnePIN's solutions allow mobile operators, enterprises, and small businesses to understand when the communication is seen, and whether or not customers are interested in the offer. This differs significantly from app push notifications, email, or push SMS, where there is no response from targeted customers who are not interested in the communication. If a user cancels OnePIN's notifications, the responses are returned to OnePIN's platform for 100 percent of targeted customers, allowing mobile operators and enterprises to create branched dynamic flows and to continue enhancing their communication strategies.
"We enable MNOs and enterprises to establish a digital dialog and deliver top-screen communications to customers along the entire consumer lifecycle. The trusted, two-way, interactive channel enables mobile operators to interact with and collect feedback from consumers to complete a 360-degree view of each individual," says Chris DeGrace, VP, Products and Alliances at OnePIN. The automated triggers and intelligence built into OnePIN's solutions make communications relevant and contextual for consumers. This results in 10X to 60X higher conversion rates than standard push notifications or SMS.
OnePIN has designed digital services for large and small brands including: AdXecutive, SurveyXpert, SocialLinX, and MaXapp. These digital services allow brands to streamline their communication with customers, collect immediate survey feedback after an interaction with their clients, and engage with them on social media. In a nutshell, the brand-consumer relationship reaches the next level through more meaningful communication, which positively impacts their sales and overall revenue.
To help MNOs acquire or retain customers, OnePIN offers a unified interface where the user experience is seamless and straightforward. These services include BoosterX and ZeroX. While the former enables MNOs to help subscribers manage their accounts and add new services on time, the latter is a personal call-back service that allows mobile users to request call-backs or balance transfers, even with a zero balance. Also, through its digital social services—CallerXchange and MsgXpress—OnePIN facilitates the MNO-subscriber relationship by connecting nearly half a billion mobile subscribers and driving value-added service revenue for mobile operators. Another pillar of OnePIN's cloud-based services platform is NetMetrix. Being a dedicated mobile network analytics service for MNOs, it helps them streamline customer service capabilities. "OnePIN's channel & Digital Assistant can be used for nearly any type of customer touchpoint communication. Many MNOs have completely digitized all SMS communications by converting them into interactive experiences through OnePIN's digital services," Celik mentions.
Solving Problems Associated with Data Lakes
OnePIN helps MNOs and enterprises solve another one of their biggest challenges. MNOs and enterprises have spent a lot of time building "data lakes," and they've accumulated large amounts of consumer data to create more personalized customer journeys. However, enterprises recognize that they need to map customer journeys and invest in CVM and CRM systems to create these custom experiences. Such CRM-implementation projects are large, complex, and demand the overhauling of the existing workflow. MNOs, enterprises, and small businesses are all struggling with these massive projects.
To this end, OnePIN's solutions are flexible, easy to integrate, and immediately help MNOs and enterprises fill gaps in unreachable use cases. The solutions provide increased customer insights that help move larger data projects forward without a significant investment. OnePIN assists clients along this journey by streamlining lifecycle phases and giving companies a simple way to reach customers. As an example, within MNOs, OnePIN has been especially successful in creating highly interactive onboarding processes.
A Notch Above the Rest
Apart from solving such complex problems, what makes OnePIN's services a "must-have" for MNOs and enterprises is the simplicity of its solutions. The company understands that simplicity is the key to success in a time when mobile consumers have no appetite for any complicated or confusing experience. As such, MNOs can deploy OnePIN's solutions without any complication, and mobile subscribers do not need to download any additional application, navigate through menus on their device, remember USSD codes, open emails, or set up any chat sessions. This removes friction while exponentially enriching overall customer experience.
Security is another key aspect of OnePIN's solutions. The company leverages mobile SIM card technology, one of the most secure mobile network components. Messages sent from OnePIN's platform are encrypted, and its core technology is based on standard security protocols. OnePIN's offerings are also interoperable, meaning that they can be used on any mobile device, irrespective of their types (tablet, smartphone, or even feature phone) and operating systems, without any interruptions. "OnePIN's solutions are based on universal mobile standards. The result is an interactive, top screen experience which is universal to 100 percent of mobile devices," says Marcin Nowak, VP of Engineering at OnePIN.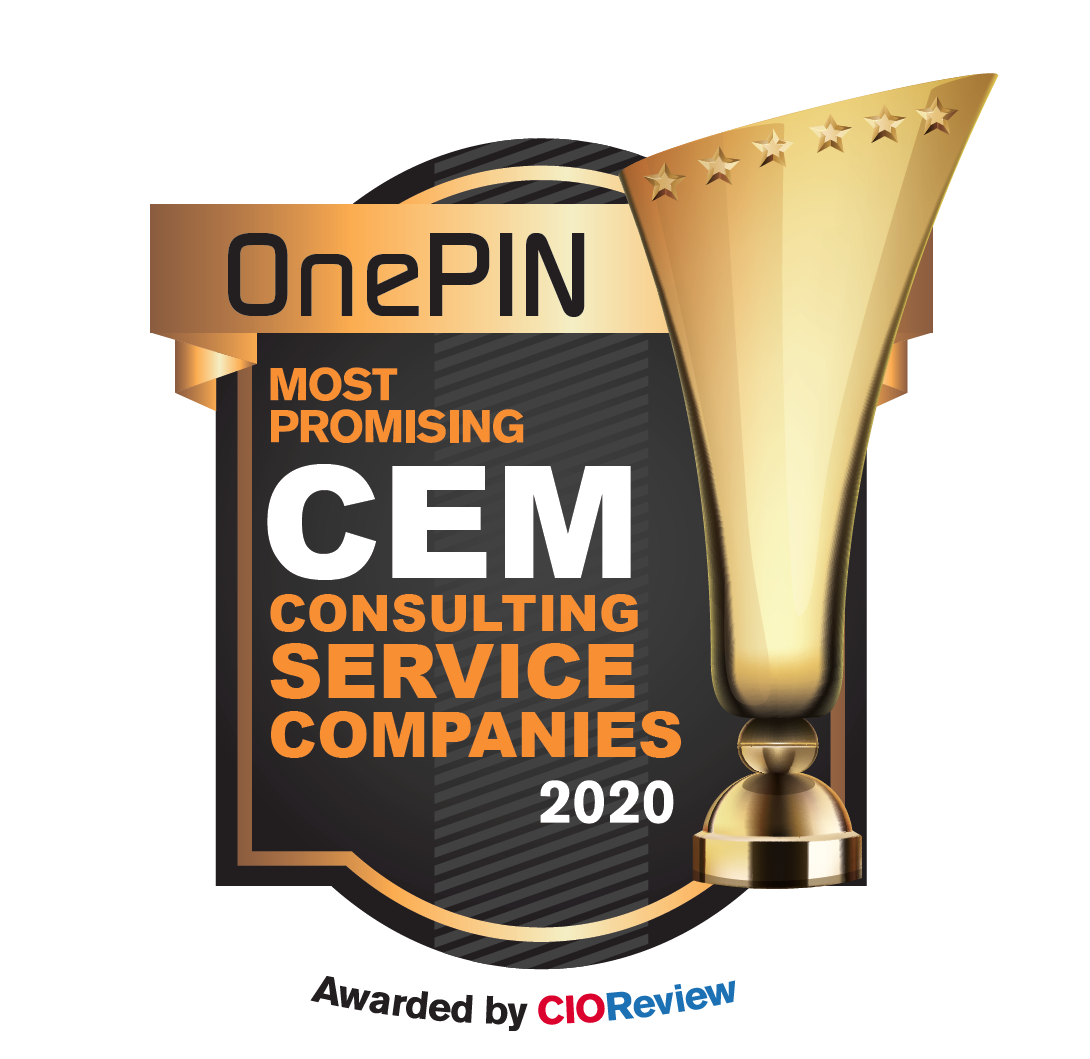 Innovation is the Key
OnePIN considers customer feedback as an integral part of their continuous innovation process. For example, MNOs have pushed the OnePIN team to innovate SIM technology by connecting it to an intelligent, flexible cloud. OnePIN fulfilled this requirement while expanding its SaaS offerings to encompass digital engagement and CVM services. "Besides, some MNOs wanted more automated triggers. Despite having data within their systems, they were unable to obtain those properly. We quickly realized the value of detecting mobile subscriber events, such as missed calls, calls to new connections, dropped calls, roaming events, device changes, and new subscriptions and conveying outcomes to marketing teams. This helped our clients design an effective customer engagement strategy," notes DeGrace.
Having such capabilities, OnePIN's services are currently deployed to over 500 million mobile subscribers across 20 countries. The company has helped a legion of clients establish connected conversations with mobile subscribers, launch digital welcome journeys, enable virtually assisted digital sales, and boost automation. Their clientele comprises leading MNO groups, including MTN, Orange, Vodafone, Telekom Austria Group, Airtel, and Cable and Wireless Communications. In one instance, OnePIN enabled a mobile operator to promote its value-added music service seamlessly. With a real-time understanding of the MNO's customer refusal, OnePIN was able to streamline alternative suggestions. As such, the client could target messages more intelligently while achieving a 48 percent re-engagement rate.
Maturing from a start-up to a self-sustaining, cash flow-positive company, OnePIN's team holds an entrepreneurial mindset, which always drives the company to address market needs with enhanced efficiency. "Automated triggers and overall solution intelligence are contributing factors that have helped our company set a global footprint. We continue to invest in and expand our offerings in this area. As a team, we constantly challenge ourselves as well as each other to stay ahead of the pack in the ever-evolving CEM service space," concludes Celik.